Effectively manage your classroom volunteer schedule!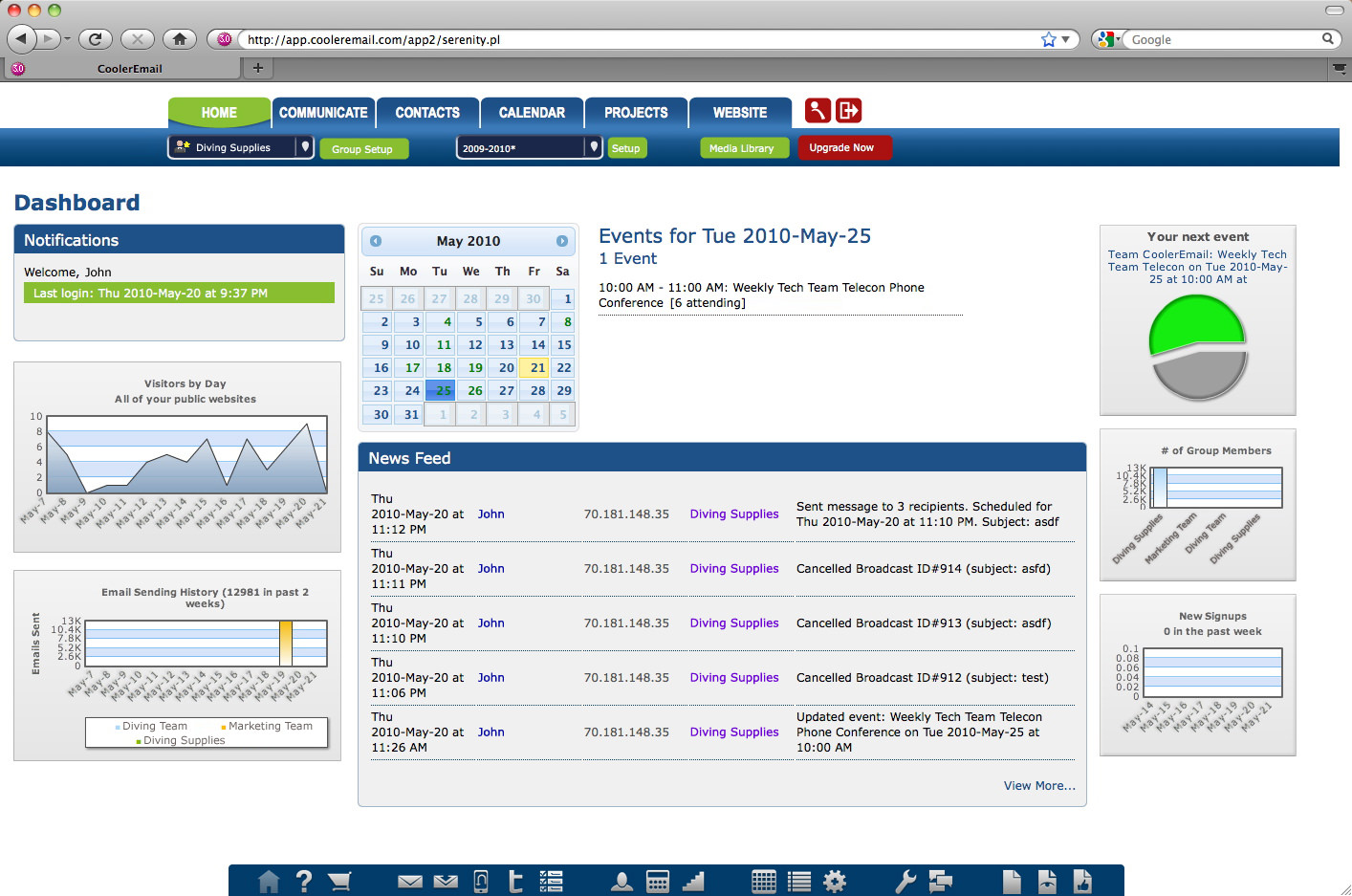 Dashboard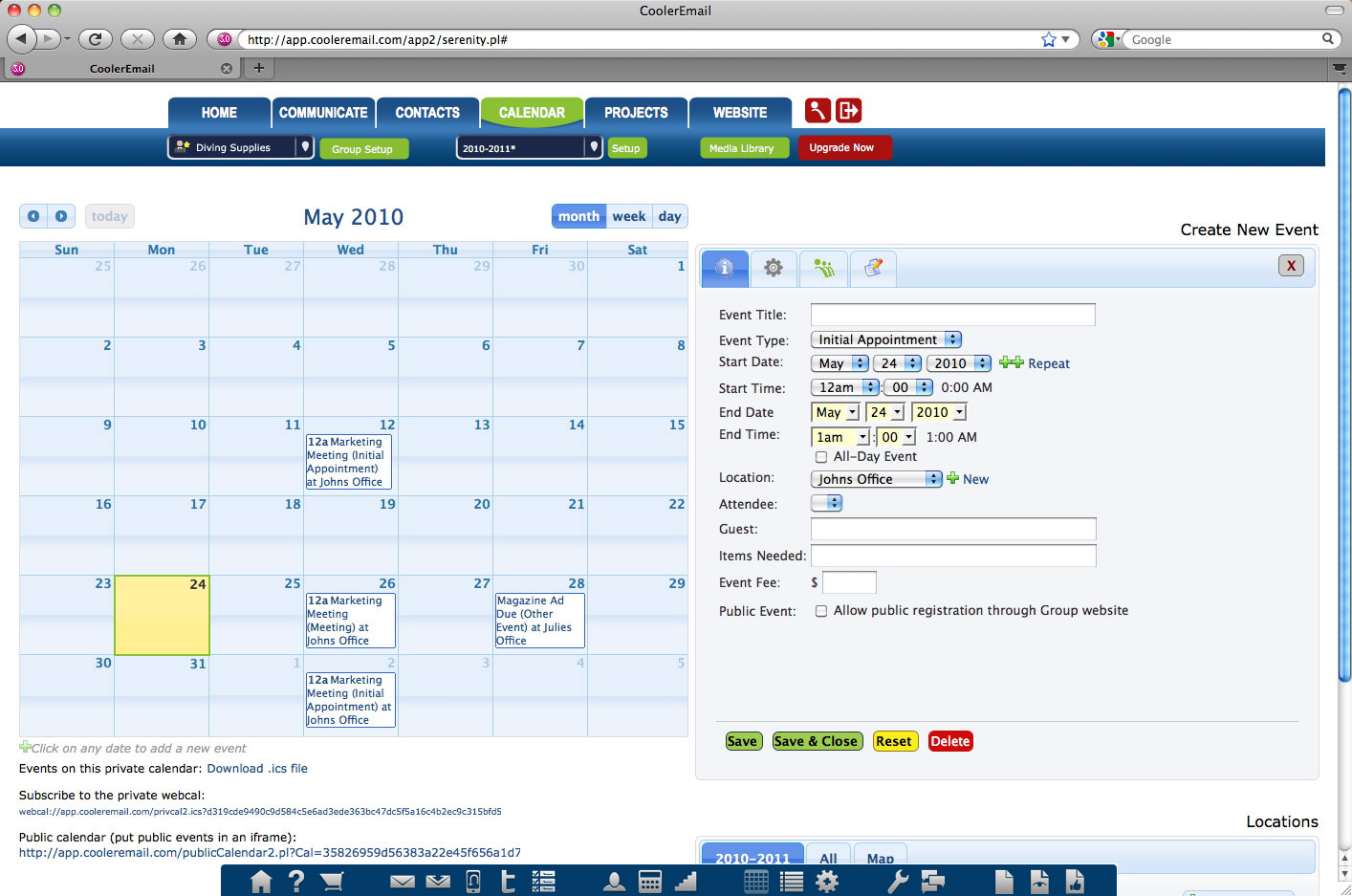 Calendar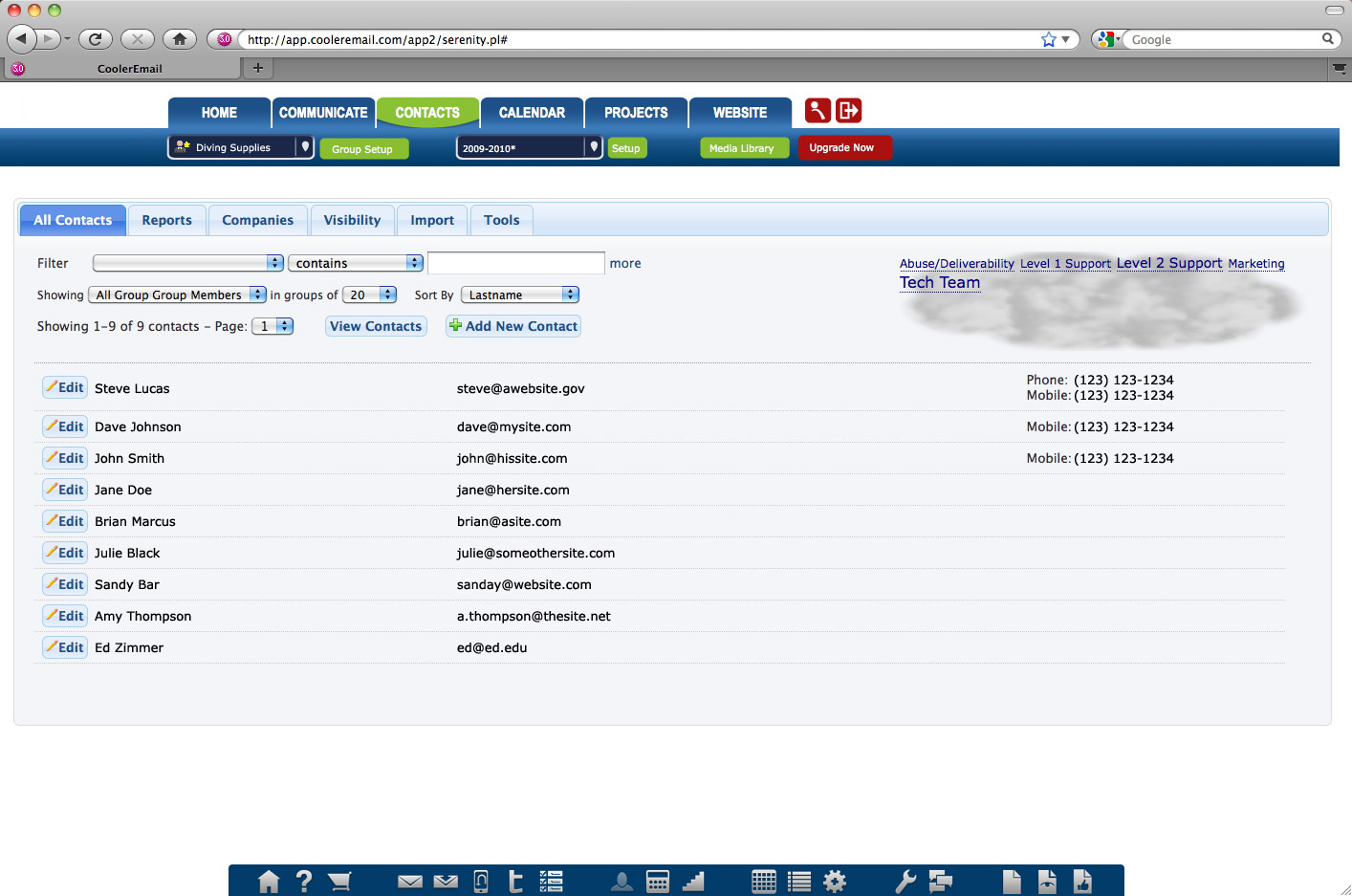 Contacts Manager / CRM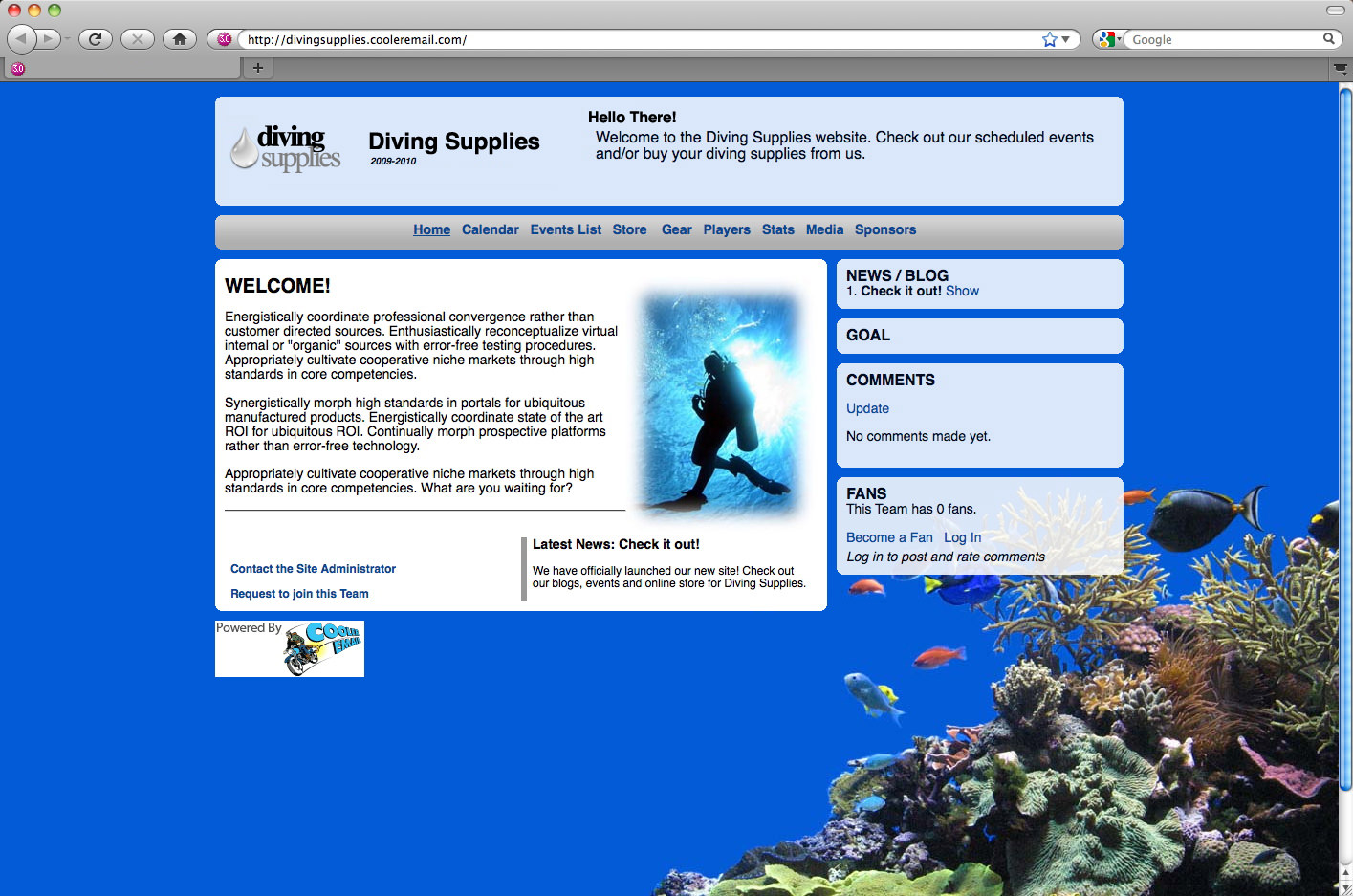 Website Builder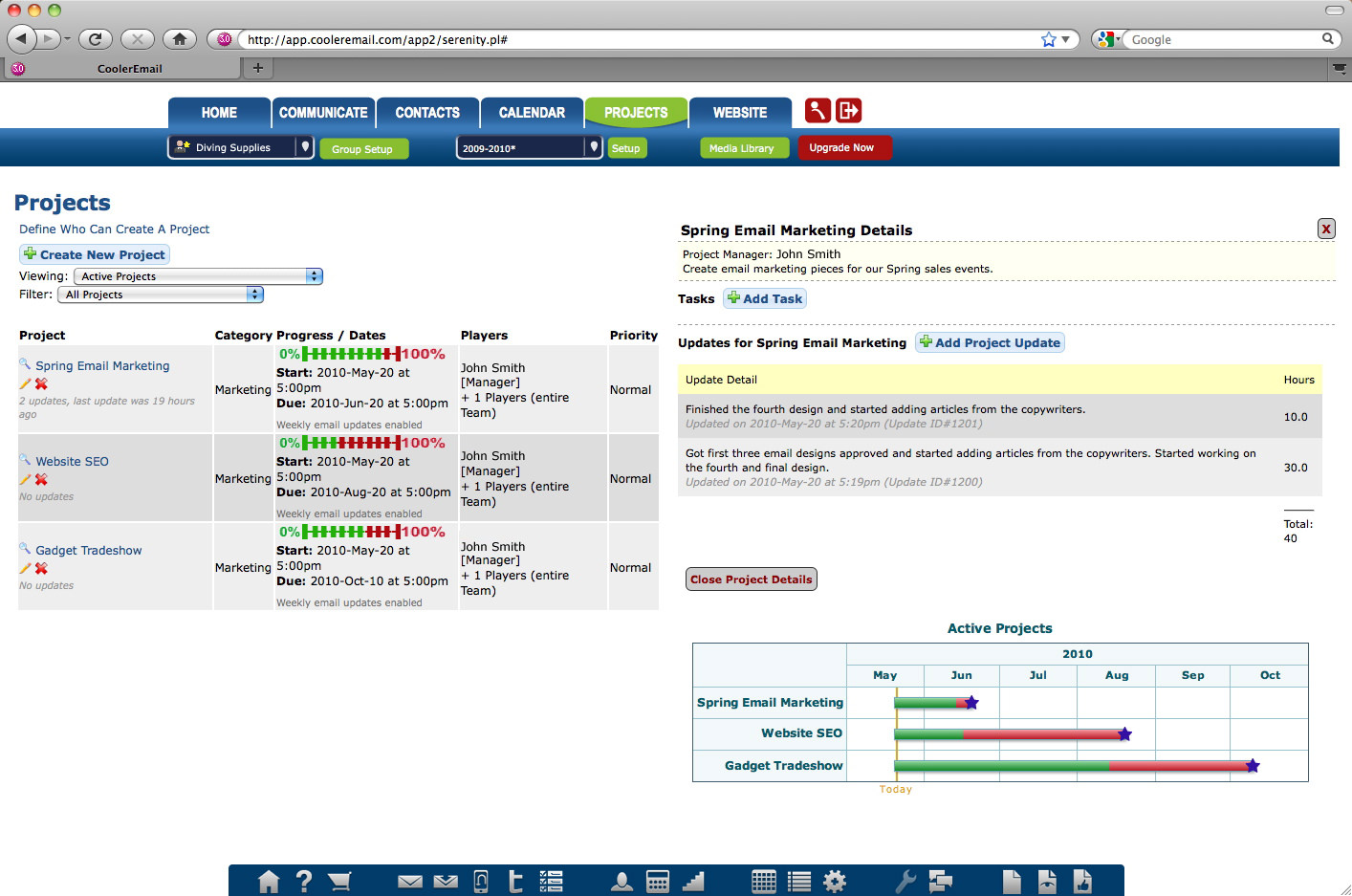 Project Manager
Our web-based software makes it easier than ever to manage your class activities and volunteer schedule. All of the features listed below are accessible from one screen, making this an easy-to-use, feature packed solution.

Groups - Here you set up the information for the classroom or volunteer group that you are managing including the name and reminder email/text messaging frequency. If you manage more than one class or volunteer group they would be listed here separately.

Active Groups - These are the classes that have a schedule set up. The Active Groups summary page gives you a quick snapshot of all of your class' or volunteer group's information and upcoming events.

Communicate - Our powerful email and text messaging tools are simple to use and are also available on our mobile platform (useful if you want to be able to view events and send messages to everyone on your team from your PDA or web-enabled phone).

Calendar - A calendar tool that lists everyday volunteer schedules as well as listing upcoming events like field trips. The location manager works together with the calendar to make an easy system for viewing your schedule at a glance.

Members - Your group's membership is managed on this screen. Here you can manage payments and view a volunteer's detailed information all on one screen.

Forum - An online communication tool that can be used by everyone involved in the classroom or volunteer group.

Projects - Manage your projects, from fund raisers to coordinating class projects, you'll always know what's going on.

Surveys - Build web-based surveys to get feedback from your class and parents.

Media - You can store files, pictures, and video here. Perfect place to upload permission slips or other information that needs to be sent home.

Website - As the Group Leader, you control what is shown on the website. The webiste has the option of showing it's calendar, information about group members, public news and comments. Every group or class can have a public website to promote what you are doing.

Storefront / Fundraiser - Sell items and receive donations with our integrated store manager. Categorize what you want to sell, set fundraising goals, and analyze reports all in one convenient location. Store setup is usually done in under 5 minutes.